Welcome to Vista Ideas
The Vista Ideas Group is the Creative Services and Remote Advertising Sales division of Vista Radio which is privileged to work with over 40 radio stations broadcasting across 65 transmitters located in British Columbia, Alberta, Ontario and the Northwest Territories.
---
---
We Are Vista Ideas
We are a team of 25+ passionate professionals dedicated to these strong vibrant communities and are committed to helping generate exceptional local radio with awarding winning persuasive messaging and dynamic station imaging.
Darren Scott
Director of Creative Services
---
Sean Matheson
Director of Vista Ideas Sales
---
Mark Tucker
Production & Imaging Director
---
Cam Wendt
Production Coordinator
---
tim watson
Creative Cooridinator
---
Franco mRAU
Sales Team Leader - AB/NWT
---
Janelle flato
Sales Team Leader - Ontario
---
PAT WATSON
Sales Executive
---
Todd Labounty
Sales Executive
---
Garett Stizenberger
Sales Executive
---
Neil Peterson
Sales Executive
---
Rachel Johnson
Creative Lead - Grande Prairie
---
JACOB DA ROSA
Production Lead - NorthBay
---
NIKKI LOVE
Creative Copywriter
---
chris duncan
Audio Producer
---
DYLAN KEW
Creative Lead - Lethbridge
---
Brad Tasker
Production Lead-Courtenay
---
Nicole Hemeon
Audio Producer
---
Dawson Houle
Production Lead-Stratford
---
David Stephen
Production Lead-Grande Prairie
---
BRENDA DITTRICH
Creative Copywriter
---
ANGELA BRUCE
Production Lead - Lethbridge
LIAM MYERS
Creative Lead - Stratford
---
Don Graham
Production Lead-Prince George
gareth reAd-ellis
Creative Lead - Courtenay
---
What We Do
What is Vista Ideas?
Actually, Vista Ideas isn't a 'what…' it's a 'who.'
We are Ideas People. Vista Ideas People!
Vista Ideas is populated by the creative copywriters, persuasive audio producers, and savvy marketing professionals who make up The Vista Ideas Group — the creative services and remote sales hub of Vista Radio. We like to think we're the Mad Men and Women of Broadcast Radio.
Vista Ideas sells, imagines, creates and produces the commercials — along with features, imaging, digital, viral, and video content — any brandable material. (We even make up words — like 'brandable.') But we do it in a way that grabs your attention and holds on to your imagination making what you do actionable and unforgettable.
But we are people first and foremost — a fairly tight-knit, emotionally charged, like-minded group of creative souls who passionately pursue our science and our art.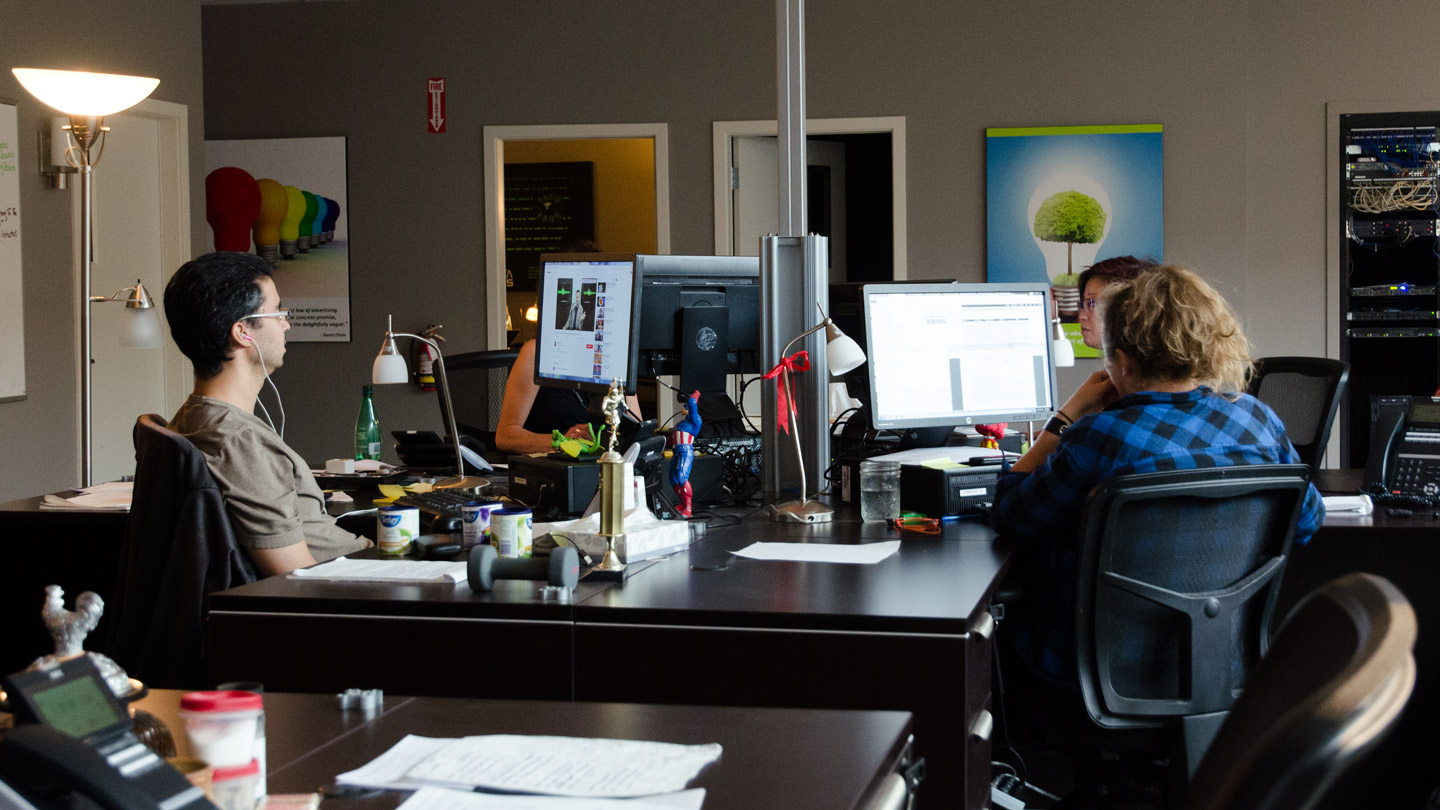 ---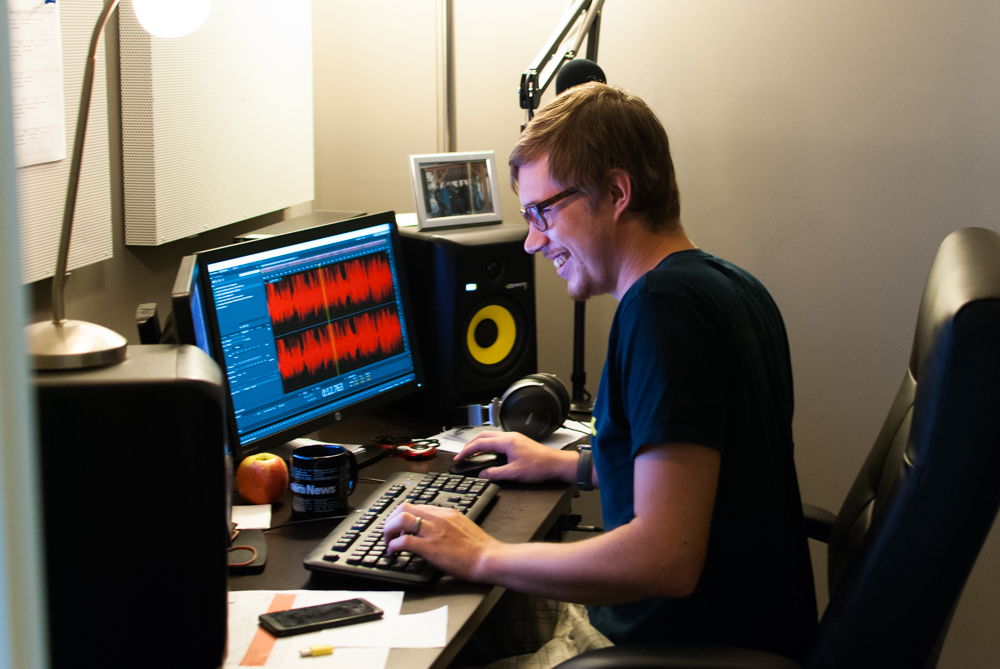 ---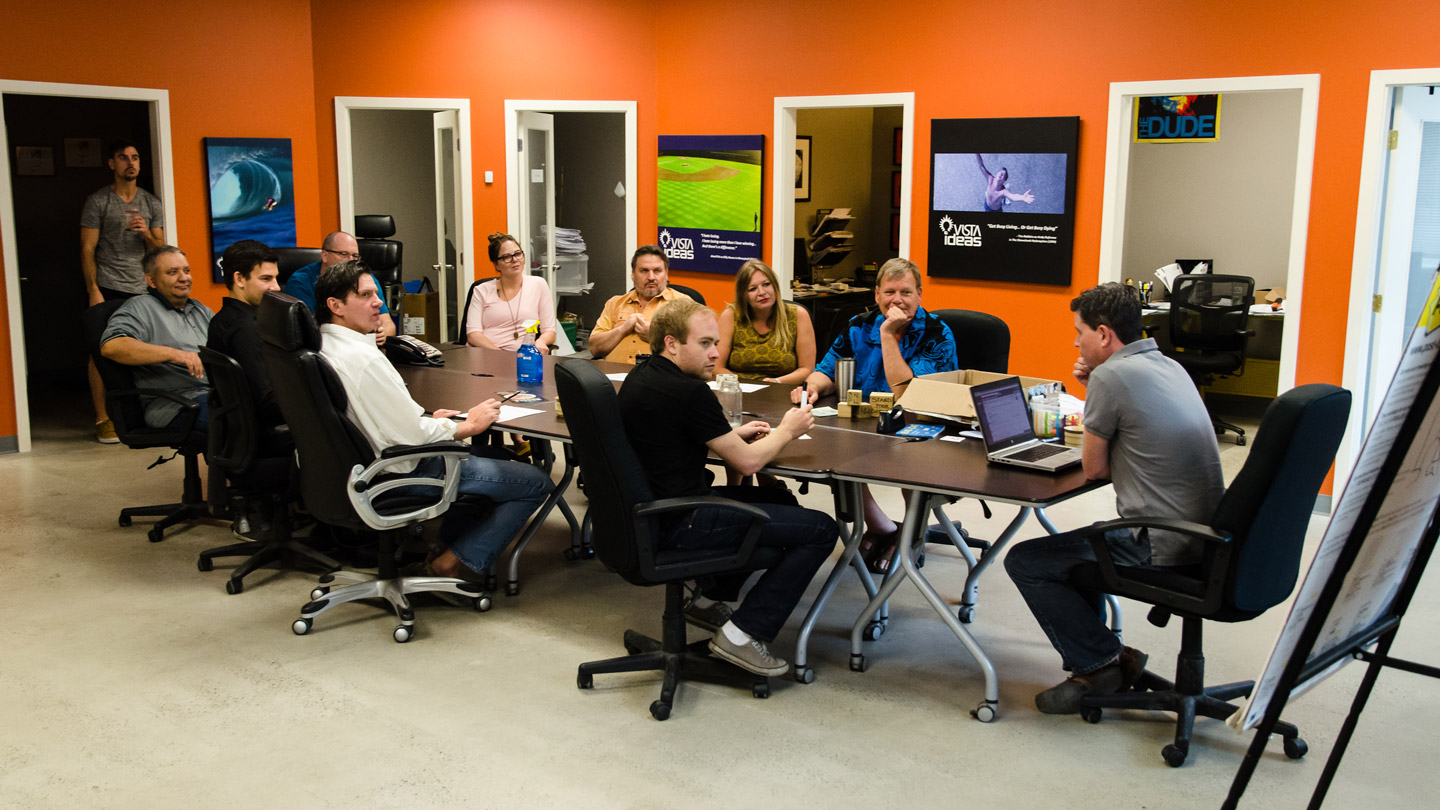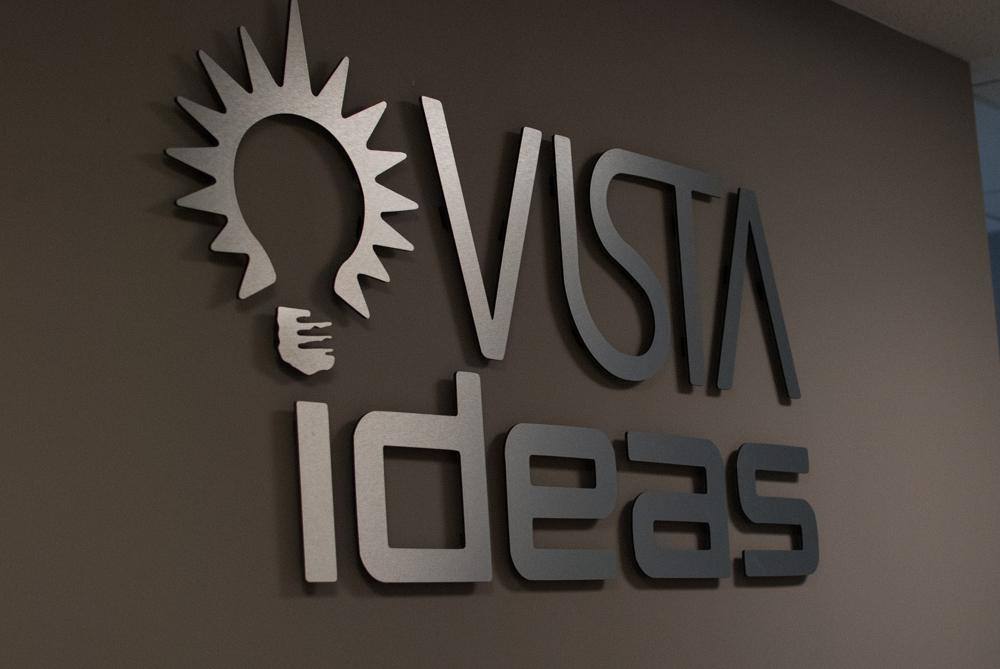 ---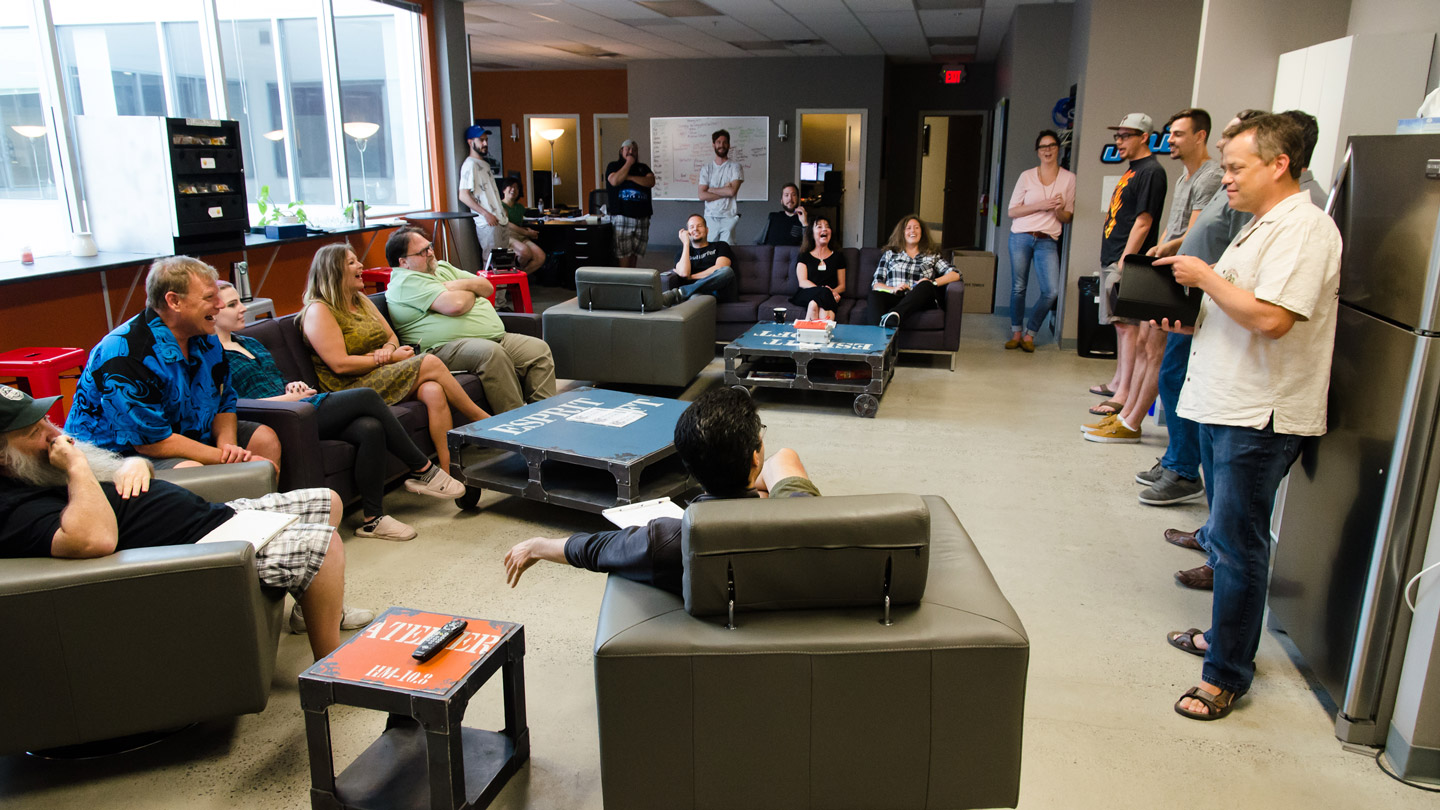 ---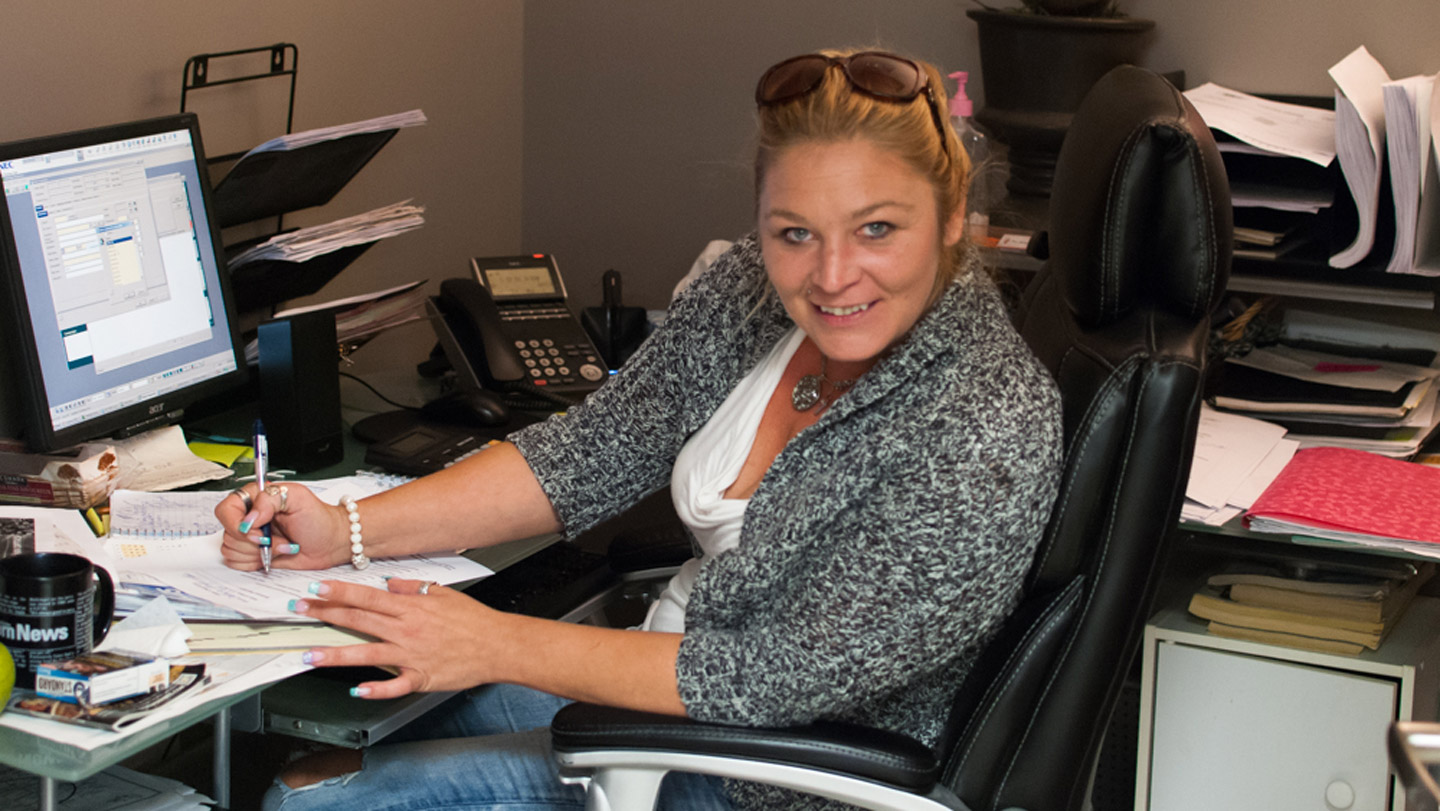 Where We Do It
Welcome to Kelowna, British Columbia — an urban centre nestled in the heart of the Okanagan Valley and the largest city on Okanagan Lake. Kelowna is home to 120 wineries, 200+ vineyards, 2000 hours of sun, 19 golf courses (in Kelowna alone!), 1 international airport, countless restaurants, an incredibly fast growing craft brew industry, and is a hub for many creative and tech companies.
And Kelowna is the home of The Vista Ideas Group.
The idea was simple:
What if all the creative work for all of Vista's Broadcast Radio Stations across the country came out of one place?
What if this was a place where writers and producers and salespeople could work together in an open space to freely share and develop the best ideas for clients and listeners?
What if we could utilize all the voices and talents of the company's entire staff in three provinces and one territory to develop the best sound to go along with the best content possible?
A simple idea... that became Vista Ideas!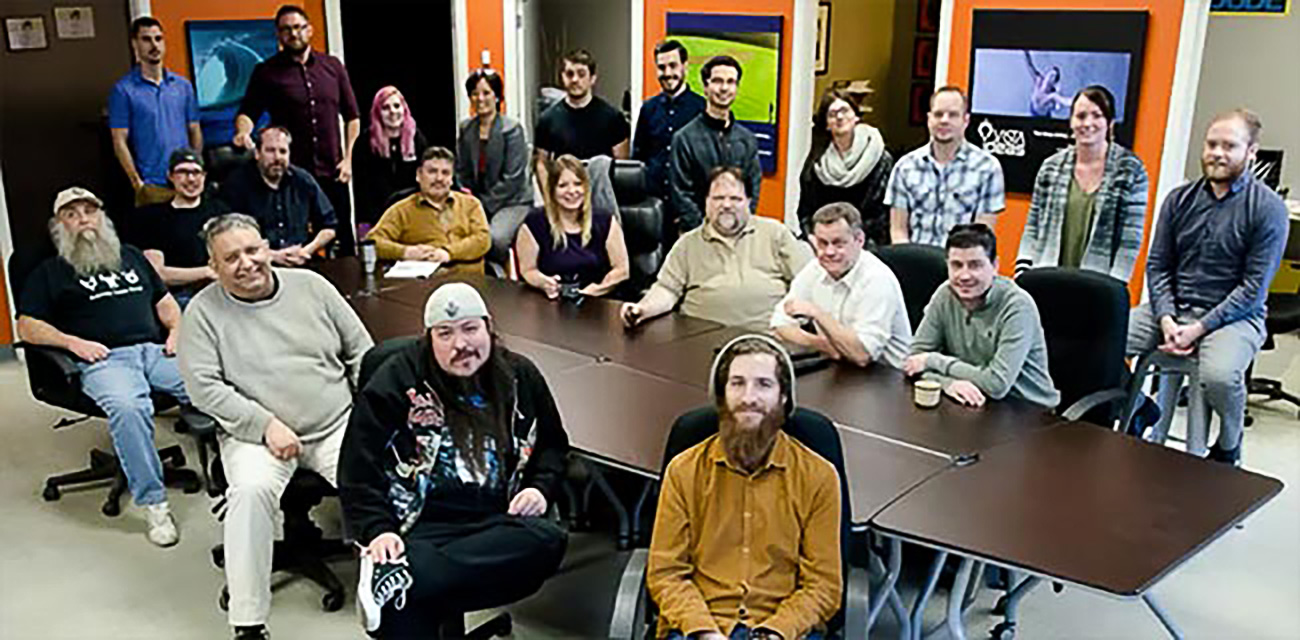 Contact Us
Want to join the Ideas Team as a Writer, Producer, or Sales Guru?
We want to talk! give us a call or use the form below to email us directly.
---
Contact Information
---
Address:
#212 1634 Harvey Avenue, Kelowna, BC, V1Y 6G2
---
---